Is it time to make a change?  Begin by getting help.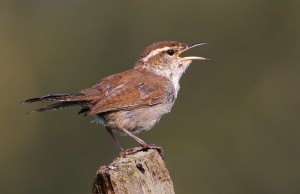 No shame.   No guilt.   No judgment.
I want to help you unclutter and organize your home, your office, your life!
I want to help you find ways to use your space, ways that work for you and your family.
I want to help you set up systems for using your space and your time that keep working long after I have left the premises.
I will ask—and help you answer—questions like:
 What is your vision for what you want your life to be like?
 What do you want to be doing now?
 What gets in the way?
 Does what you own inhibit you or does it support you?
 Is it time to downsize?
Contact me so we can begin by talking and then set a time to get together. Sometimes a single session is all that's needed. Sometimes we'll have a regular series of sessions. It all depends on what you need, which we will discover as we work together.
ALL SERVICES ARE CONFIDENTIAL.
Consultations are available on the phone or in-person.
Gift Certificates are available for Breathing Space services.
About Me:
I am a natural organizer. I bring to Breathing Space my many years of experience working as a secretary, house cleaner, and business owner. I am a wizard at puzzles, both of the jigsaw and organizational types! I am a Rosen Method Bodyworker and Movement Teacher, as well as a facilitator for Authentic Movement. Personal organizing complements my more than 30 years of experience in trusting and supporting the inner knowing of my bodywork clients. I am energized by assisting people to find ways to live their lives the way it makes sense for them. Our homes and offices should reflect and support us. I also like to honor the material things in our lives by finding appropriate homes for them; maybe they can be reused by others, or maybe they can be recycled. I have knowledge of, and access to, many resources to help you do what you really want to do with your "stuff."
Testimonials:
Marjorie is a miracle worker and a blessing. As a single mom with a whole house to tend to she would come in and work her magic with whatever was needed most, this might be the kitchen or going thru closets. She has great, grounded energy and enthusiasm for any task at hand. She just keeps asking, what's next and we would get SO much done every time! Her natural talent for organizing and getting rid of clutter is priceless. I highly recommend!
Kristine
Marjorie has been to my home several times over the past few years. Every time she comes, I am able to reorganize, weed out, clean and/or make sense of a room or a closet or the attic or garage. With her help we seem to accomplish way more than twice as much, compared to if I tackled a job on my own.I always feel really great afterwards too – like a weight has been lifted – and enjoy the space that has been created through our work together.
I give her "A++" for the help she has given to us again and again.
Betty
Marjorie Huebner is a wonder woman! During her weekly visits she helps my blind elderly mother pay her bills, manage charitable donations, gather papers needed at tax time, straighten out billing and bank errors, and much more. She even sews on buttons!
Marjorie doesn't just solve problems brought to her, she anticipates my mother's needs.
Smart, utterly trustworthy, and excellent with the elderly, Marjorie is a Godsend to our family! I don't know what we would do without her.
Margy
Resources:
Here are some resources that might be useful to you or those you know who struggle with hoarding, or simply want to have less stuff.
The Hoarding Project
http://thehoardingproject.org/About
email: info@thehoardingproject.org
Scene Clean, Inc.
Crime, Trauma, and Biohazard Cleaning and Restoration
http://www.scenecleanmn.com/meet-the-team/
Local 24/7 Response 612.643.0911 or 855.643.0911
Children of Hoarders, Inc.
http://childrenofhoarders.com/wordpress/
The National Association of Professional Organizers
http://www.napo.net/
And, last but not least, here's a book you might find interesting:
Stuff: Compulsive Hoarding and the Meaning of Things
by Gail Steketee and Randy Frost
Here's what NPR reported in a 2010 story on the book:
For the past decade, psychologists Randy Frost and Gail Steketee have studied hoarders: people who compulsively acquire a lot of stuff, and then have difficulty discarding the objects they obtain. In their book Stuff: Compulsive Hoarding and the Meaning of Things, the two researchers detail how compulsive behaviors drive sufferers to pile objects throughout their homes. Illustrating the phenomenon through several case studies, Frost and Steketee identify the key traits that identify a hoarder, detailing the underlying causes and explaining how to minimize the effects of the emotionally exhausting disorder.